Catalog
Video Catalog
COMING SOON -
WHO IS THIS MYSTERIOUS MASKED MAN?: THE BEST OF PRESTON IN A MASK
FEATURING:
Da Rooster
Retardian Sheik
Great Assasin
Midnite
and more!
AIWC SABADO GIGANTE 1 & 2 DVD SET
Featuring both public events from 2000 featuring the event that set the standard at the time, Sabado Gigante 2.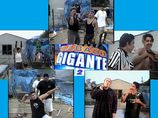 HAWAIIAN SUPERMEN: THE BEST OF THE HAWAIIAN ARMY starring Preston Grove
For those in the know, nothing more needs to be said. Its the best matches from one of the best groups to ever come through the AIWC, the Hawaiian Army, consisting of Preston Grove, Kendal Grove, and Mikah Pele. Preston was known as the king of hardcore, and gained the most success of all the members. Kendal Grove had a brief stint in the AIWC, although in his time he captured the tag team championship with his brother, and defeated the Celtic Crippler for the United States title.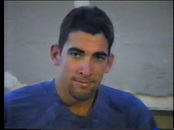 The original Sabado Gigante - a classic in it's own right!